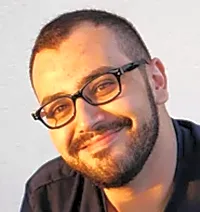 youness bouziani ophtalmologue ancien interne au chu mohamed vi de marrakech et aux hôpitaux de tours en france, il propose des soins pour les patients atteints de diabète, d'hypertension artérielle, de maladies systémiques telles que le syndrome sec de gougero-sjögren, le lupus, la polyarthrite rhumatoïde, la spondylarthrite ankylosante et la maladie de behçet. le suivi de la dégénérescence maculaire liée à l'âge, des pathologies de la surface oculaire, des maladies inflammatoires des yeux, du glaucome et des maladies rétiniennes médicales. il utilise des techniques de diagnostic avancées telles que l'échobiométrie, l'échographie oculaire, la topographie pentacam, l'angiographie rétinienne, l'oct exerce la chirurgie oculaire, notamment la chirurgie de la cataracte, la chirurgie du ptérygion, la chirurgie des voies lacrymales, la chirurgie des malpositions palpébrales (entropion, ectropion, trichiasis, distichiasis).
Trouvez le Meilleur OphtalmologueàMarrakech gueliz
Recherche
Business Similaires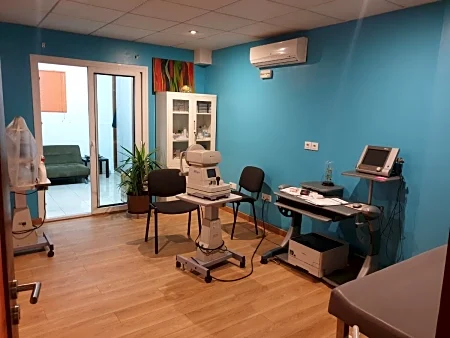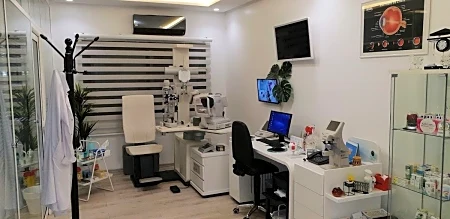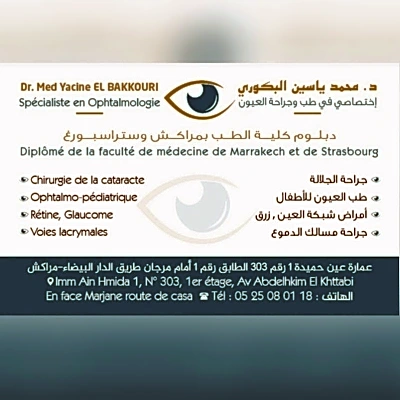 mohamed yacine el bakkouri
Questions and Answers
Nobody has asked this business anything. Be the first!