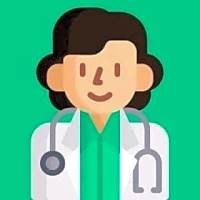 5 review
le cabinet du dr. touria el alami est spécialisé en dermatologie, vénérologie et en cosmétologie. en tant que dermatologue, elle offre des soins pour une variété de problèmes de peau, de cuir chevelu, ainsi que pour les maladies vénériennes. son expertise englobe le diagnostic et le traitement des affections cutanées telles que l'acné, les dermatites, les infections fongiques, les maladies sexuellement transmissibles, et bien plus encore. de plus, elle propose des conseils en cosmétologie pour aider ses patients à maintenir la santé et l'apparence de leur peau.
Avis pour Touria Alami
No reviews avaliable for this business
Business Similaires
Questions and Answers
Nobody has asked this business anything. Be the first!