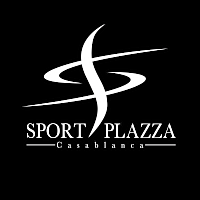 3 review
sport plazza, le 1er club de remise en forme en afrique, a été fondé en 2006 avec pour mission de créer une infrastructure attrayante pour atteindre tous les objectifs sportifs. ils proposent une installation tout compris qui favorise une approche holistique de la santé et du bien-être, permettant aux membres d'atteindre un équilibre optimal entre travail, sport, bien-être et loisirs. leurs services comprennent des cours collectifs en intérieur et en extérieur, des expériences de voyage sportif, une piscine semi-olympique, des séances de crossfit, ainsi qu'un spa et un hammam pour une expérience complète de bien-être. sport plazza est un pionnier en matière de remise en forme en afrique, offrant un environnement diversifié pour les amateurs de sport et de santé.
Trouvez le Meilleur GymàCasablanca ain-chock
Recherche
Business Similaires
Questions and Answers
Nobody has asked this business anything. Be the first!