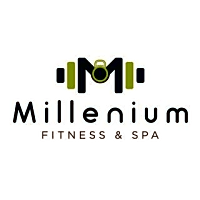 millenium fitness est un espace hors du commun qui vous offre une variété d'activités pour vous maintenir en forme. vous pourrez profiter d'un plateau de musculation et de cardio pour renforcer votre corps, ainsi que de cours de boxe pour améliorer votre endurance et vos compétences en autodéfense. si vous préférez l'eau, une piscine est à votre disposition pour des séances de natation rafraîchissantes. l'entraînement fonctionnel est également proposé pour améliorer votre agilité, votre force et votre équilibre. pour les amateurs de course à pied, vous pouvez explorer votre passion grâce à des installations dédiées. enfin, des cours de zen vous permettent de vous détendre et de vous recentrer pour un bien-être complet. profitez de cette gamme complète d'activités pour atteindre vos objectifs de remise en forme chez millenium fitness.
Trouvez le Meilleur Centre fitnessàRabat souissi
Recherche
Avis pour Millenium Fitness & Spa
No reviews avaliable for this business
millenium fitness & spa Reels :
Business Similaires
Questions and Answers
Nobody has asked this business anything. Be the first!