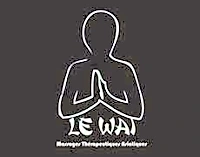 1 review
centre de massages asiatiques relaxants et thérapeutiques. vous y retrouverez le charme de bali et les bienfaits de ses massages prodigués selon des rites ancestraux par une équipe balinaise engagée pour ses compétences et son savoir faire. il y en a pour tous les goûts : massages balinais, massages thaïs, massages indiens (ayurvédiques) et massages sino-japonais (shiatsu).
Trouvez le Meilleur MassageàRabat agdal
Recherche
Business Similaires
Questions and Answers
Nobody has asked this business anything. Be the first!