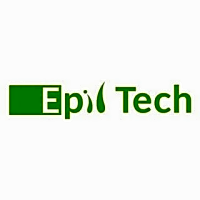 4 review
$$
centre de perte de poids, épilation, wellness center
epiltech est une franchise française qui est devenue leader au maroc dans le domaine de l'épilation définitive et des soins du corps depuis 2014. le personnel est diplômé et spécialement formé aux techniques de pointe par l'école de formation epiltech. toutes les spécialistes sont des kinésithérapeutes certifiées. les services proposés par epiltech comprennent des soins du corps, l'épilation définitive et des soins du visage. ils s'efforcent de fournir des services de haute qualité pour aider leurs clients à se sentir bien dans leur peau en utilisant des techniques de pointe et un personnel qualifié.
Trouvez le Meilleur EpilationàCasablanca anfa
Recherche
Business Similaires
Questions and Answers
Nobody has asked this business anything. Be the first!