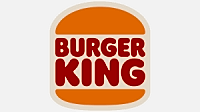 burger king - menara mall
2 review
$$
burger, fast food, américain
burger king est une chaîne de restauration rapide mondialement connue pour ses hamburgers de qualité. fondé en 1954, burger king est devenu un incontournable pour les amateurs de hamburgers. : parmi les plats les plus importants que vous pouvez déguster chez burger king, on trouve : le whopper : le burger phare de burger king, composé d'un gros steak grillé, de légumes frais, de fromage, de mayonnaise et de ketchup, le tout servi dans un pain moelleux. le king chicken : un sandwich au poulet croustillant avec une variété de garnitures, idéal pour les amateurs de poulet. le bacon king : un burger généreux garni de bacon croustillant, de deux steaks, de fromage et de condiments. les desserts : burger king propose une gamme de desserts, y compris des milkshakes, des sundae, et des tartes aux pommes.
Trouvez le Meilleur BurgeràMarrakech menara
Recherche
burger king - menara mall Reels :
Business Similaires
Questions and Answers
Nobody has asked this business anything. Be the first!