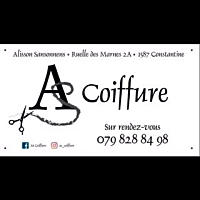 2 review
$$
salon de beauté, salon de coiffure
as coiffure est un salon de coiffure et d'esthétique situé à proximité de casa voyageur, accessible en 5 minutes à pied. le salon est situé au 668 boulevard mohammed 5, en face de la cnss belvédère. il offre une gamme de services pour les femmes et les hommes. le rez-de-chaussée du salon comporte 4 postes pour les coiffures, tandis qu'à l'étage, il y a un espace dédié aux femmes voilées. de plus, le salon propose des services d'esthétique, notamment 2 postes de manucure, 2 postes de pédicure, 3 salles pour l'épilation à la cire, une salle de soins du visage, et 2 postes pour les brushings. as coiffure est un endroit complet pour prendre soin de votre apparence et de votre bien-être.
Trouvez le Meilleur Salon de-beauteàCasablanca hay-mohamadi
Recherche
Business Similaires
Questions and Answers
Nobody has asked this business anything. Be the first!