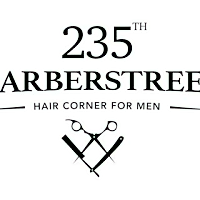 235th barber street marrakech
235th barber street marrakech est un endroit chaleureux et convivial qui offre un accueil personnalisé dédié à la beauté et au bien-être des hommes. inspiré de l'esprit des meilleurs barber shops new-yorkais, il mêle les cultures urbaines, le style de vie et la créativité, le tout dans un cadre rétro et contemporain. venez vivre l'expérience 235th barber street et profitez du savoir-faire et des conseils de nos coiffeurs-barbiers dans une ambiance unique et confortable. c'est l'endroit idéal pour prendre soin de votre apparence et vous détendre.
Trouvez le Meilleur CoiffeuràMarrakech gueliz
Recherche
Avis pour 235th Barber Street Marrakech
No reviews avaliable for this business
235th barber street marrakech Reels :
Business Similaires
Questions and Answers
Nobody has asked this business anything. Be the first!